Seattle Chapter 2021 Holiday Party
On December 16th, 2021, the Seattle Chapter of SFTE held their annual holiday party at Bellevue Brewing. This traditional party closes out the year, and has done so dating back several decades except for 2020... this year we were finally back in person!
Outgoing Seattle Chapter President Mike Closson gave a year-end close-out speech, detailing the Chapter's accomplishments throughout a challenging pandemic year. He also announced the names of the incoming new Chapter Officers: President Stephan Roberts (AeroTEC), Vice President Brian Jones (Boeing), Treasurer Bobby Schlein (FAA), and Secretary Mike Closson (FAA).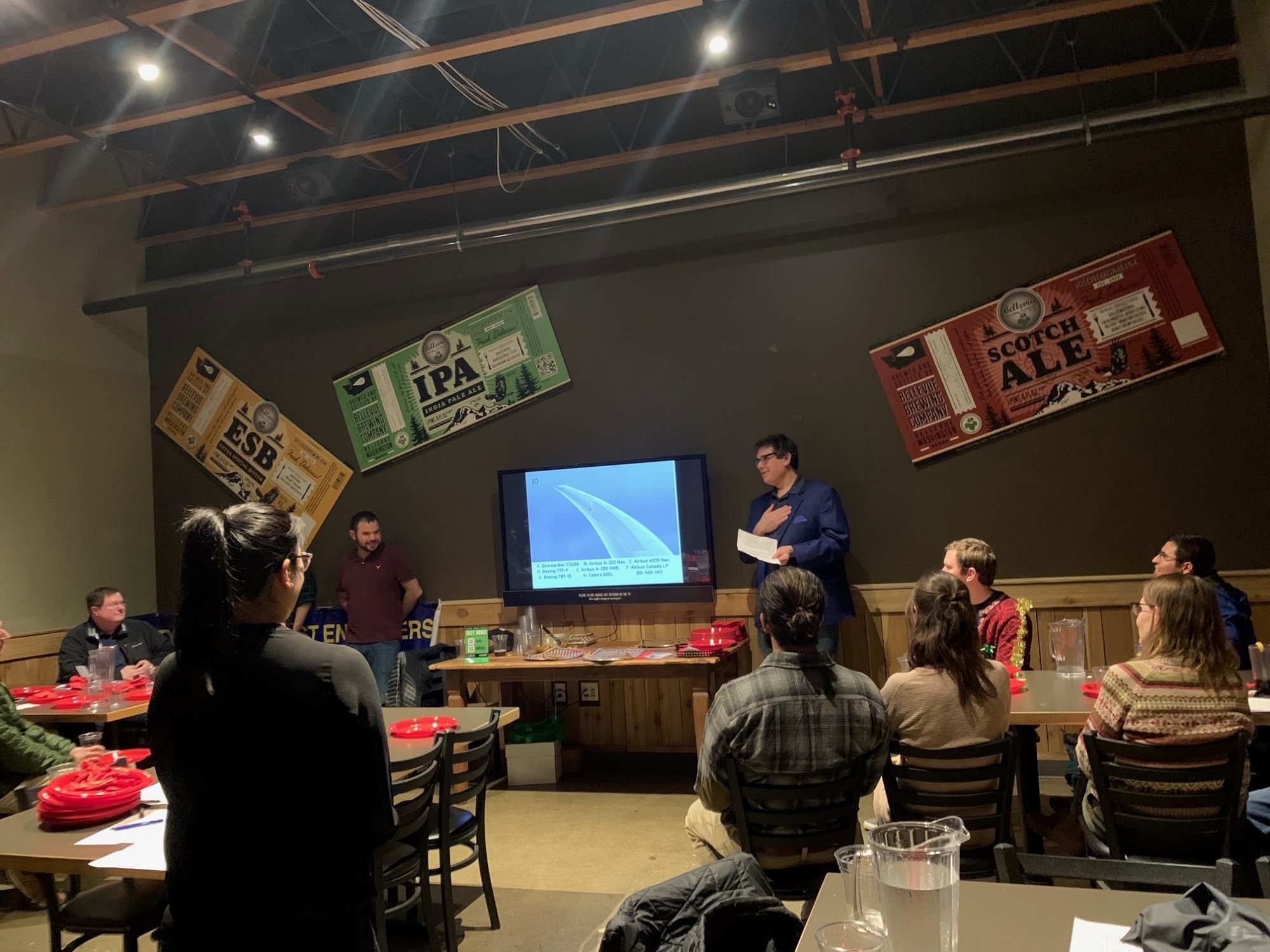 Tom "Oddball" Osmundson held his annual Tails trivia contest. Name the airplane from only a picture of the tail!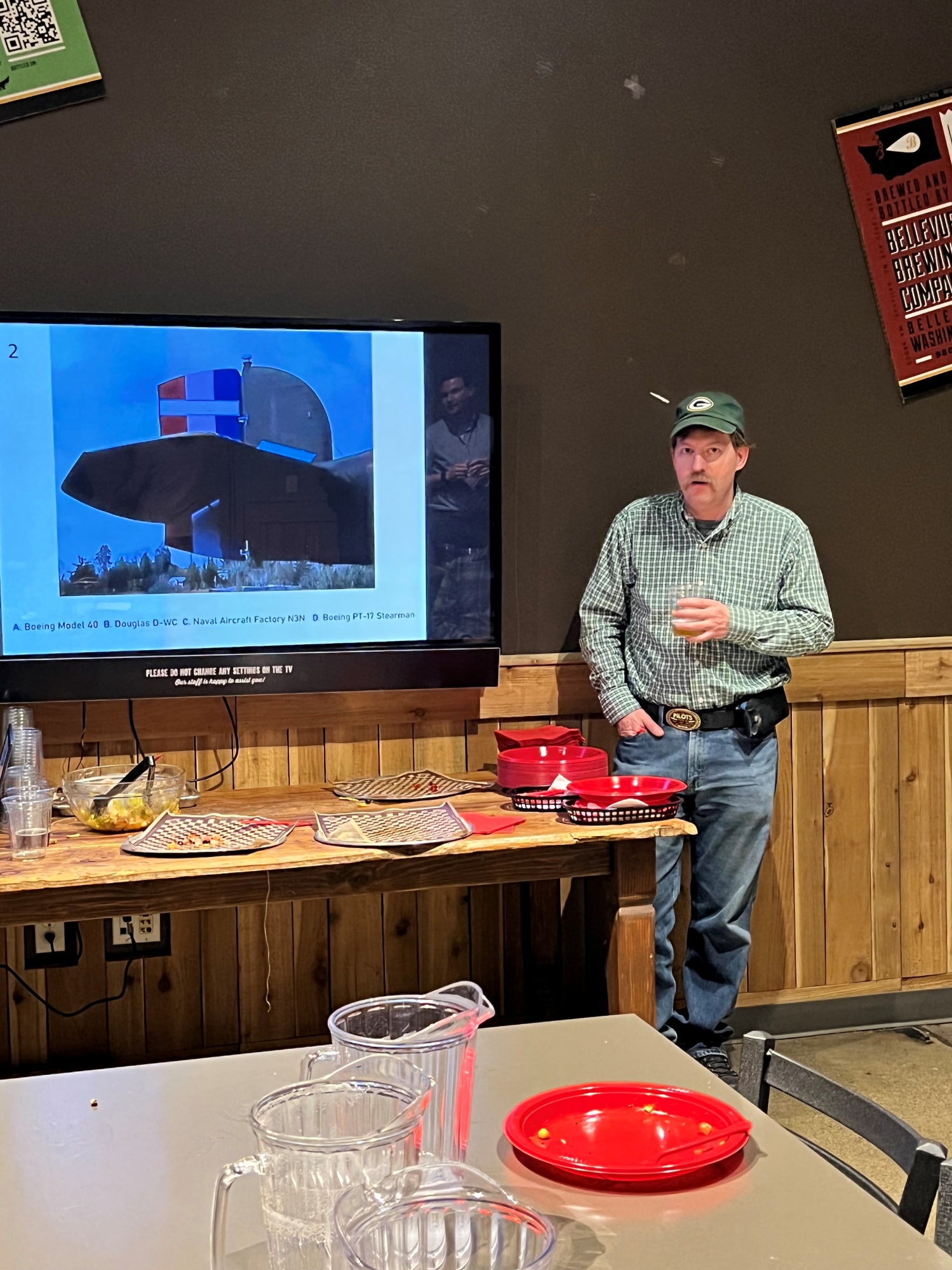 Dan Hrehov gave an excellent overview of his (award-winning!) flight test curriculum for middle and high schoolers, called
Flight Test Academy
.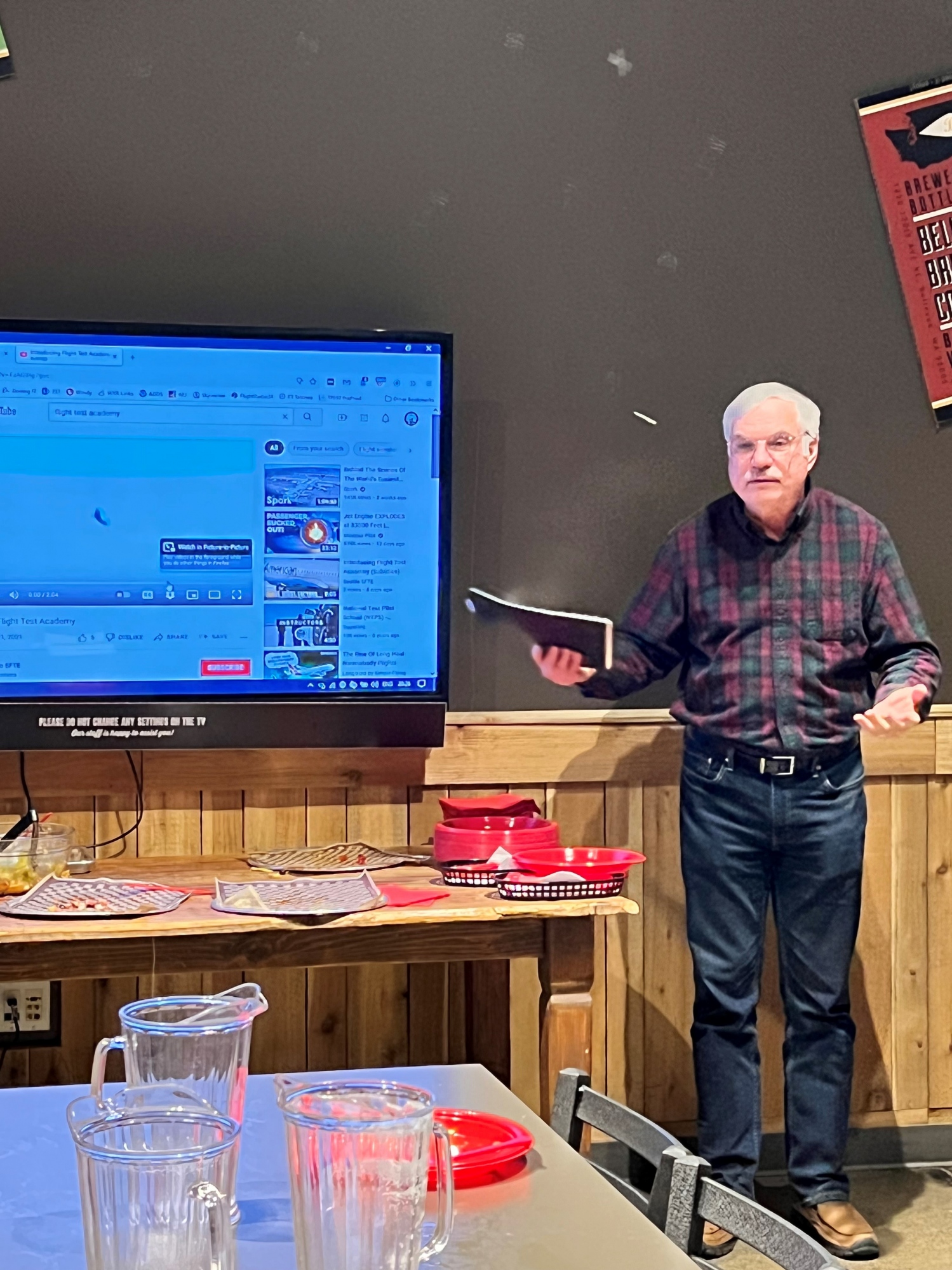 The Chapter had an excellent turnout, and it was great to catch up with folks we hadn't talked to in a while.