2018 - Savannah, GA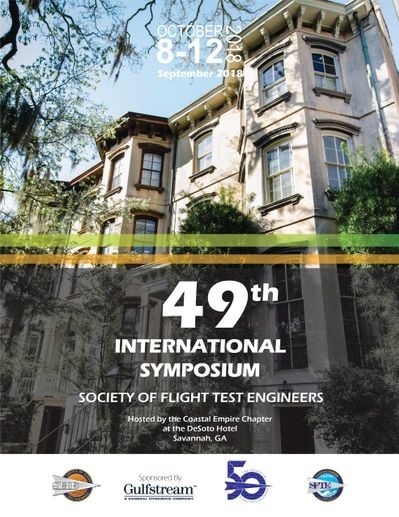 | | |
| --- | --- |
| V-280 VALOR FIRST FLIGHT BUILD-UP: PREPARING FOR A TECHNOLOGY DEMONSTRATION | Christensen & Smith, Bell Helicopter |
| VISUALIZING FLIGHT TEST DATA INTERACTIVELY WITH OPEN SOURCE TOOLS | Starnes, Georgia Tech |
| Keynote: Balancing Innovation and Risk in Applying New Technology | Gentry Lee |
| The Balancing Act - Smoke Detection, Penetration, and Evacuation Testing | Henry, Gulfstream |
| Flight Testing with Foreign Civil Aviation Authorities | Crawford & McDonald, Boeing |
| USE OF AES ENCRYPTION WITH AIRBORNE TELEMETRY DATA | Jordan, USN |
| DESIGN AND DEVELOPMENT OF A HIGH-SPEED AUTONOMOUS UAS FOR BEYOND LINE OF SIGHT OPERATIONS | McCrink & Gregory, Ohio State |
| COMPUTER VISION METHODS FOR FLOW CONE ANALYSIS | Malone, Boeing |
| PREPARING NEW TEST ENGINEERS FOR HIGH RISK FLIGHT TESTING ON THE GRIPEN AIRCRAFT | Hörberg, SAAB |
| EVOLUTION OF TEST PLANNING AND EXECUTION FOR NATURAL ICING TESTING | Povall, Bombardier |
| DATA SCIENCE WORKFLOWS: A FLIGHT TEST CASE STUDY | Stanford, Gulfstream |
| Quantitative Measurement Techniques for Vibration and Buffet | Meyer, Florida Tech |
| QUALIFICATION OF MQ-9B FOR SATCOM TAXI, TAKEOFF, AND LANDING | Canzonieri & Pittenger, General Atomics |
| AN ARCHITECTURE FOR STORE SEPARATION ANALYSIS IN QUASI REAL-TIME USING PHOTOGRAMMETRY | Oliveira Leite, IPEV (Brazilian Flight Test Research Institute) |
| THE SYSTEMS THEORETIC PROCESS ANALYSIS APPLIED TO AIR FORCE FLIGHT TEST SAFETY METHODOLOGIES | Tibbs & Bishop,USAF |
| F-35A Drag Chute and Icy Runway Testing | Norton, LM (Ret'd) |
| ACCEPTING NO UNNECESSARY RISK: TESTING AUTOPILOT-COUPLED TCAS ON THE G650 | Mondt, Gulfstream |
| SPILLING THE SILVERWARE – HIGH ANGLE OF ATTACK TESTING ON GULFSTREAM'S NEWEST RANGE OF BUSINESS CLASS AIRPLANES | Spackman, Gulfstream |
| Surrogate Modelling and Data Analytics for Flight Load Analysis | Wang, University of South Carolina |
| CONSIDERATIONS FOR SELECTING FLIGHT TEST LOCATIONS | Jones, Boeing |
| Evolution of USAF TPS, Systems-Engineering Foundation | Montes, USAF |
| Active Feel Systems in Light General Aviation Aircraft | Borja, In-flight Simulation |
| UH-1Y WIND ENVELOPE EXPANSION TESTING ABOARD LPD19: PLOTTING A COURSE FOR THE FUTURE | Finnegan & Kennedy, USN |
| FTE LESSONS LEARNED FROM THE SPACE SHUTTLE PROGRAM | Carothers, Bombardier |
Tuesday, 8 Oct 2018
V-280 VALOR FIRST FLIGHT BUILD-UP:
PREPARING FOR A TECHNOLOGY DEMONSTRATION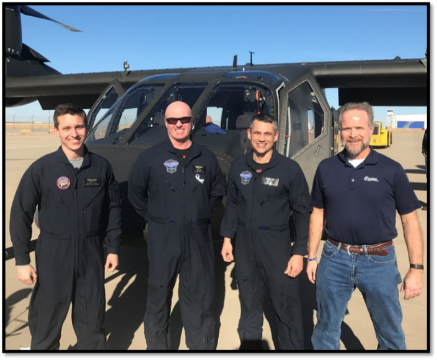 Errick Smith
Flight Test Engineer
Bell, Fort Worth TX
Paul Ryan
Experimental Test Pilot
Bell, Fort Worth, TX
Don Grove
Tiltrotor Chief Pilot
Bell, Fort Worth, TX
Kevin Christensen
Test Manager
Bell, Fort Worth TX

Abstract
The Bell V-280 Valor is a next generation tiltrotor being developed for the US Government (USG) as part of the Joint Multi-Role Technology Demonstrator (JMR TD) program to inform the requirements and reduce risk for the Future Vertical Lift (FVL) program of record. The V-280 completed first flight in December 2017. This paper will show how experimental risk management was applied to prepare for and execute the build-up testing required to achieve first flight of a technology demonstrator in a short period of time. Examples include first power disconnect, first rotors turning control sweeps, and first unrestrained ground run. Conclusions will be drawn on the importance of ground testing, flexibility, and vigilance during the build-up to first flight.
---
VISUALIZING FLIGHT TEST DATA INTERACTIVELY WITH OPEN SOURCE TOOLS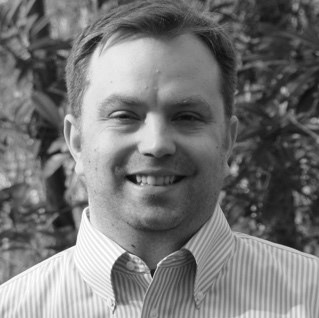 Luke Starnes
GTRI, Atlanta GA
Conclusion
This paper has made the case for using open source tools to process and visualize flight test data. The ecosystem of open source data analysis tools offers a robust alternative to proprietary tools. Any team seeking to define their toolset should focus on openness as a way to minimize the risk of becoming locked in to specific vendor solution. This paper specifically focused on a set of open source tools which can meet many of the data analysis need. This toolset includes: HDF5, Pandas, Luigi, Jupyter, Bokeh, and Datashader. Example usage of these tools is discussed through the lens of an analysis of a set of Automatic Dependent Surveillance-Broadcast data from ADSB Exchange.
---
Balancing Innovation and Risk in Applying New Technology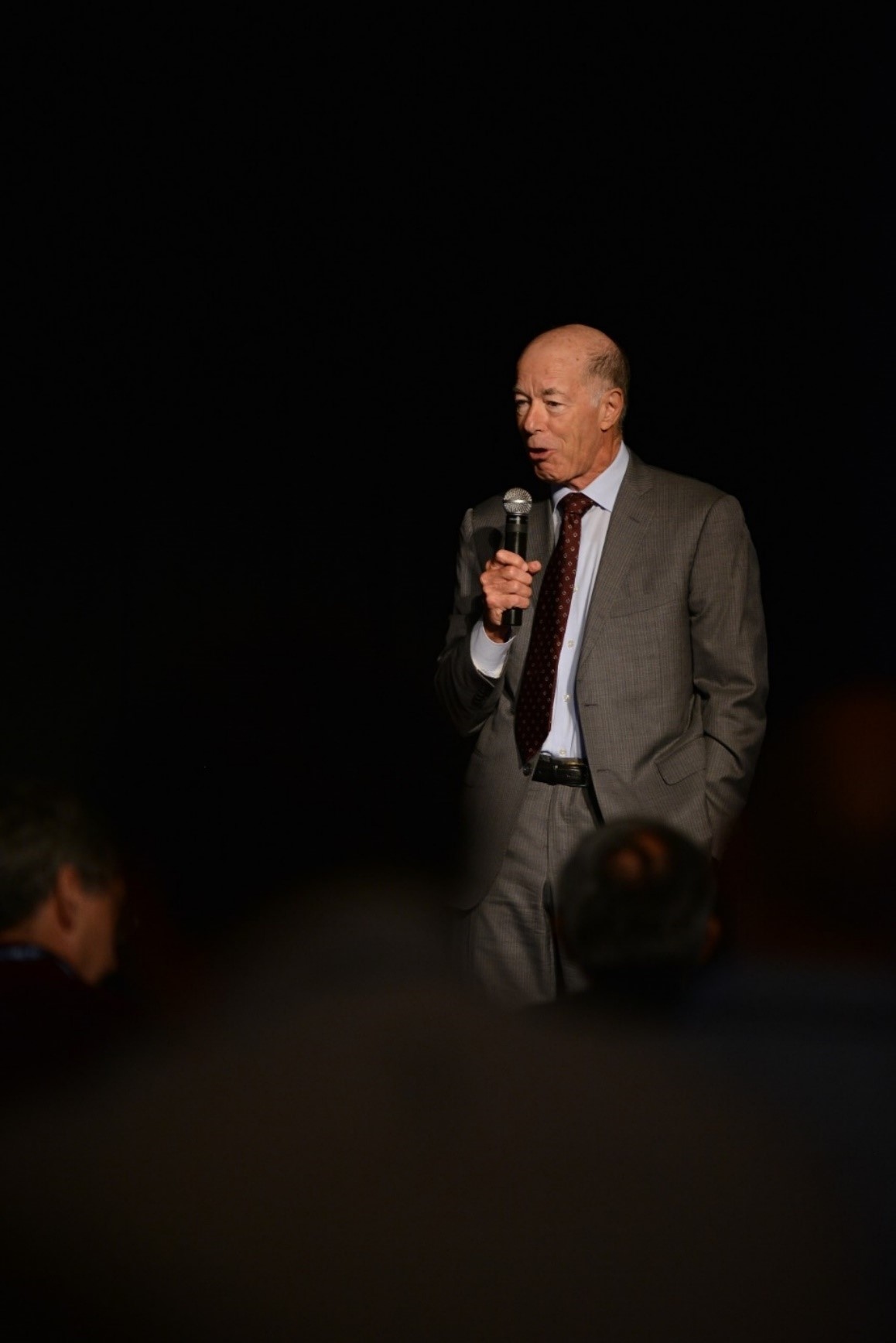 Gentry Lee
JPL, Anaheim CA
---
The Balancing Act - Smoke Detection, Penetration, and Evacuation Testing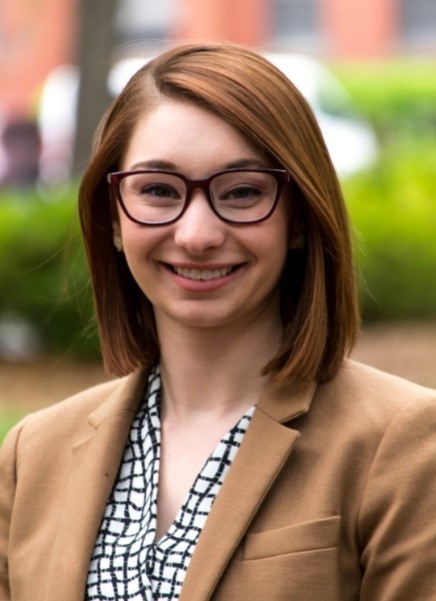 Rachel Henry
Gulfstream, Savannah, GA
Abstract
At the intersection of environmental control systems engineering (ECS), doors engineering, and completions engineering lies a small, yet significant piece of aircraft type certification: smoke detection, penetration, and evacuation testing. Compliance demonstration of these capabilities is often considered minor in the context of a type certification test program, however Gulfstream Aerospace Corporation's experience conducting this test under development and certification efforts for the GVII-G500 showed that the baggage compartment smoke testing results are highly sensitive to test equipment, ECS zone flow, and internal baggage door design. This paperwill use specific test events to illustrate the importance of early development testing with a holistic aircraft lens of focus, test equipment review relative to progressive smoke detector technology, and overall integration of applicable engineering disciplines during early design phases.
---
Flight Testing with Foreign Civil Aviation Authorities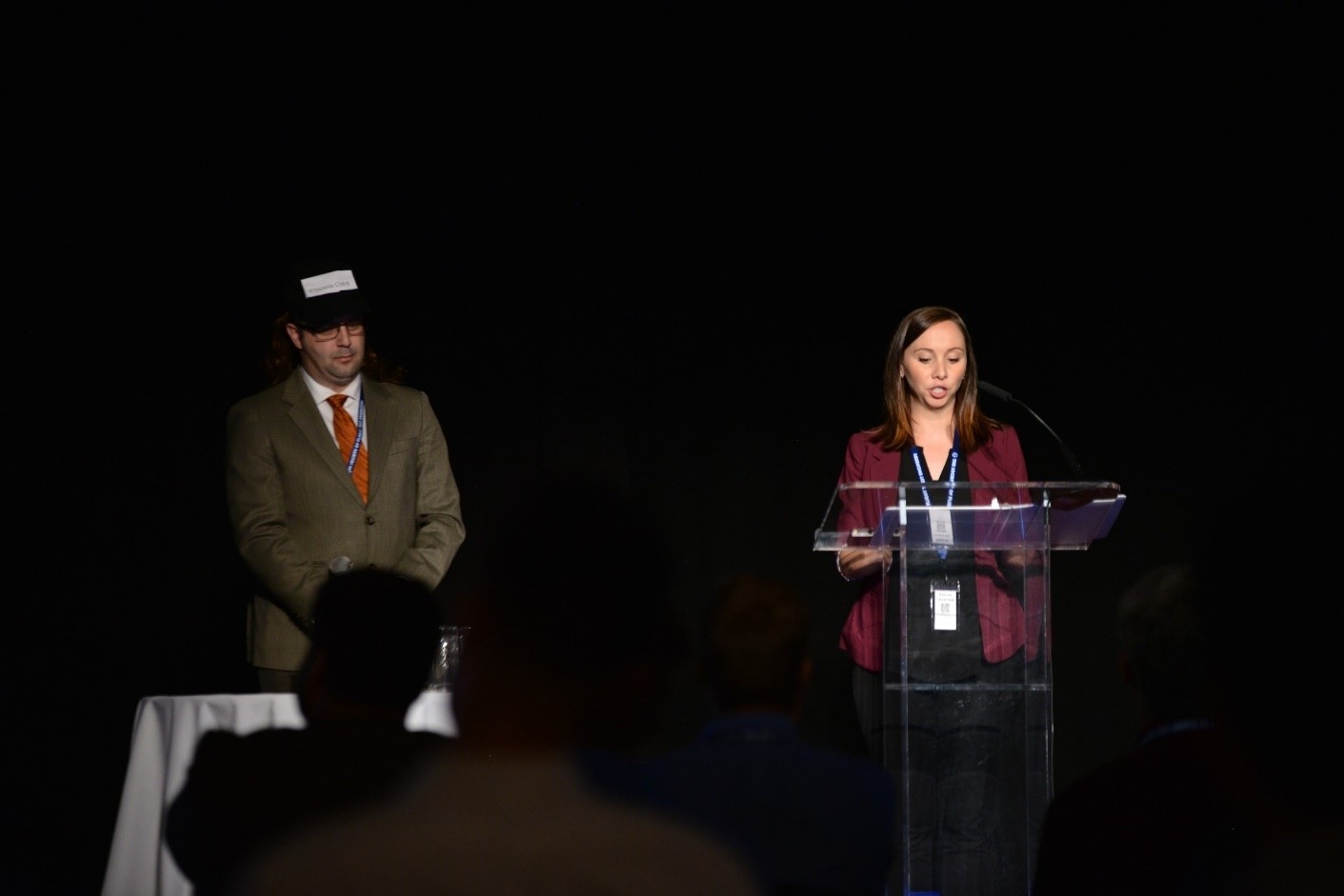 Darren McDonald (Boeing, Seattle WA) and Kristin Crawford (Boeing, Seattle WA)

---
USE OF AES ENCRYPTION WITH AIRBORNE TELEMETRY DATA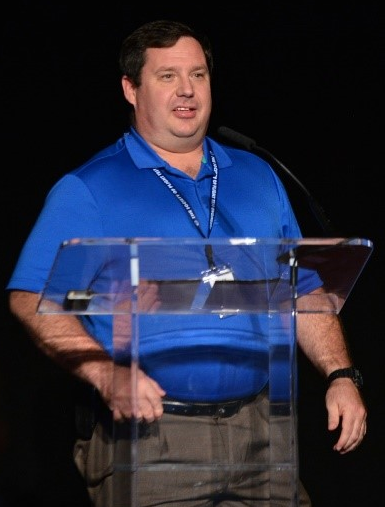 Mark Jordan
NAVAIR
Patuxent River, MD
Abstract
Traditional airborne instrumentation systems are required to use government encryption. These systems typically require specific hardware with storage and use requirements. While this encryption method works well for large installed systems, it is not suited for one-time use systems, specifically those used for weapon separation, the cost, logistics, and size prevent easy incorporation. Programs that face size and funding constraints preventing the use of traditional encryption methods have been limited to waiver encryption requirements or limit testing capability. To overcome these limitations alternative encryption methods have been investigated. Commercial encryption methods have improved in recent years and Advanced Encryption Standard (AES) is now able to provide an approved encryption capability with a low overall cost per use and a size that can fit in even the smallest telemetry systems. AES can also be implemented using a combination of hardware and/or software providing for increased flexibility and capability over traditional encryption methods.
---
DESIGN AND DEVELOPMENT OF A HIGH-SPEED AUTONOMOUS UAS FOR BEYOND LINE OF SIGHT OPERATIONS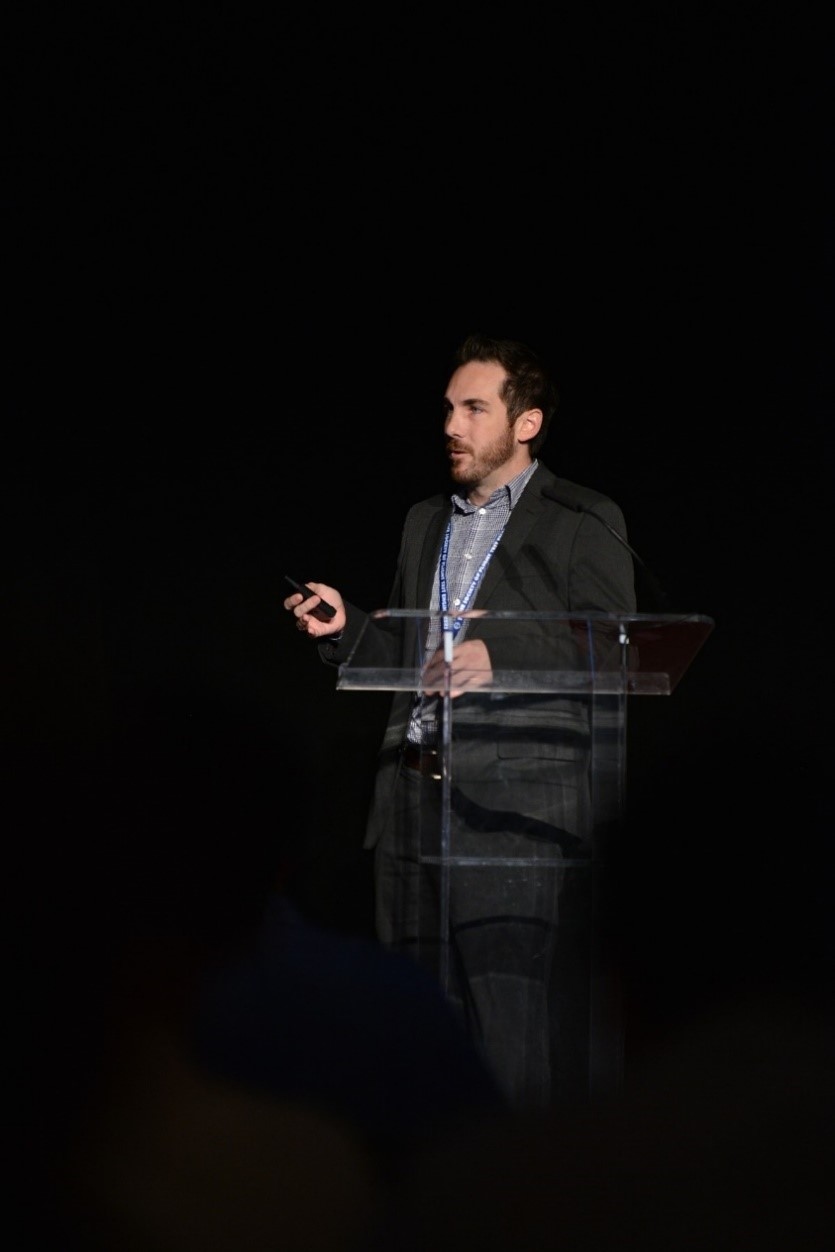 Matthew H. McCrink
James W. Gregory
The Ohio State University
Columbus, OH
Conclusions
This work presented the design, development, testing, and ultimate record flight of a beyond visual line-of-sight turbojet powered UAS. We detailed the regulatory and mission requirements for BVLOS operations under existing FAA civilian rules and highlighted some of the nuances of gaining approval for such flights. Following this, the Avanti aircraft and associated systems were presented. This included a detailed description of the guidance system and learning algorithms necessary to allow the vehicle to pilot itself in a truly autonomous fashion along a prescribed trajectory. Flight testing details were provided demonstrating the difficulties encountered in remote testing of new airframes. A detailed account of a unique flutter event and the resulting adaptation provides insight into the capabilities and difficulties in UAS flight-testing. Finally, a play-by-play account of the record flight was given detailing both procedures and anomalies which occurred during flight. This work has provided valuable insight into the flight-testing procedures and requirements for future high-speed operations conducted in civilian airspace. Based on this work, new vehicles are being developed to further increase the speed and autonomous flight capabilities of UAS.
---
IDEAS FOR THE FUTURE OF FLIGHT TESTING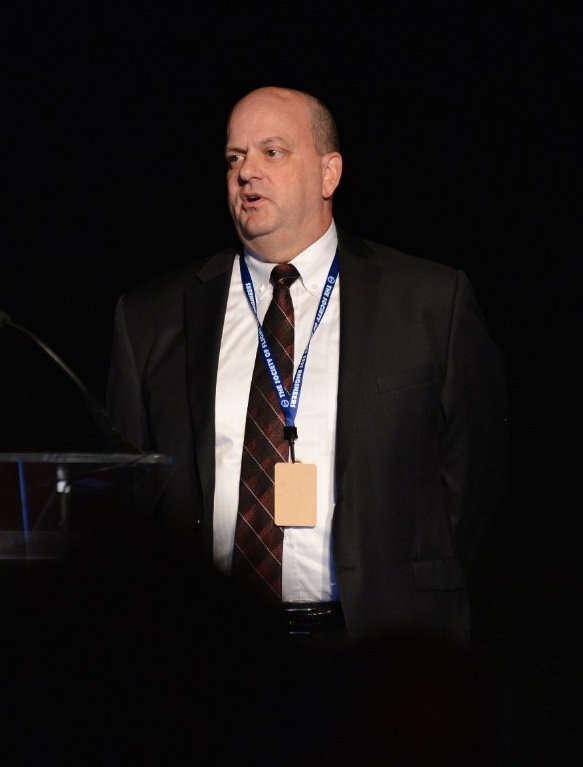 Wade Smith
FAA
---
COMPUTER VISION METHODS FOR FLOW CONE ANALYSIS


Mark Malone
Boeing, Seattle WA
Abstract
This report presents a new method for the processing and analysis of flow cone visualization images. Traditional methods of analyzing flow cone images are time-consuming, requiring the viewing of each video sequence frame by frame to manually note or map the flow cone motion and orientation, for each test sequence. Presented here, is a newly developed computer vision application for flow cone image analysis. Whereby flow cone image sequences are digitally processed to produce a composite image of the location and orientation of the flow cones over the recorded image sequence time period. This new technique, provides near real-time processing of flow cone images in flight as well as post-test processing of test sequences. This new method can be performed on multiple image sequences from multiple image sources. This report provides an overview of the image processing process, an explanation of the computer vision techniques and processed image and examples.
---
PREPARING NEW TEST ENGINEERS FOR HIGH RISK FLIGHT TESTING ON THE GRIPEN AIRCRAFT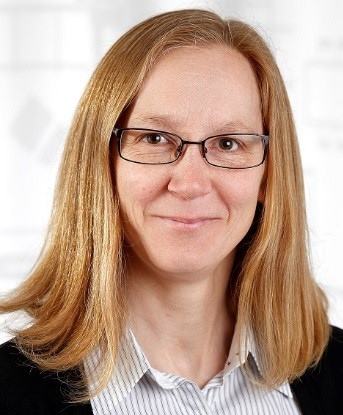 Marianne Hörberg
SAAB AB, Sweden
Abstract
Updated control laws tailored for aft heavy store configurations have been developed for the Gripen fighter aircraft. The flight tests performed included high risk carefree testing with a test team consisting of several new and unexperienced test engineers. A great deal of effort was spent on preparing the team and making sure sufficient understanding, knowledge and experience was gained prior to the flight tests. Examples of activities include connecting a simulator to the control room to practice communication and strategies to be used in case of departure. Also, rehearsal carefree flight tests with the well tested previous flight control system edition was used to prepare both pilots and the test team. The results include successful flight testing of the updated control laws as well as team members with new experiences that will be very useful for future flight tests, for example with the Gripen E aircraft currently undergoing initial envelope expansion.
---
EVOLUTION OF TEST PLANNING AND EXECUTION FOR NATURAL ICING TESTING
Abstract
Natural icing testing is a unique part of the test program required to certify aircraft to operate in all weathers. Over the last three years employees at the Bombardier Flight Center (BFTC) in Wichita, have conducted natural icing testing during the development and certification of two clean-sheet aircraft programs (C Series and Global 7500). This testing included four measured icing campaigns and 1 unmeasured campaign. This presentation will discuss the learnings gained from Bombardier's first two all axis Fly By Wire (FBW) aircraft, including the development of operational methodologies that combine institutional knowledge and new ideas. It will cover the changes in approach that longer range, larger cabin aircraft require in this test regime, and how the incorporation of FBW technology has changed the test approach from an overall certification point of view. It will also cover lessons learned on best practices to conduct testing in this challenging regime.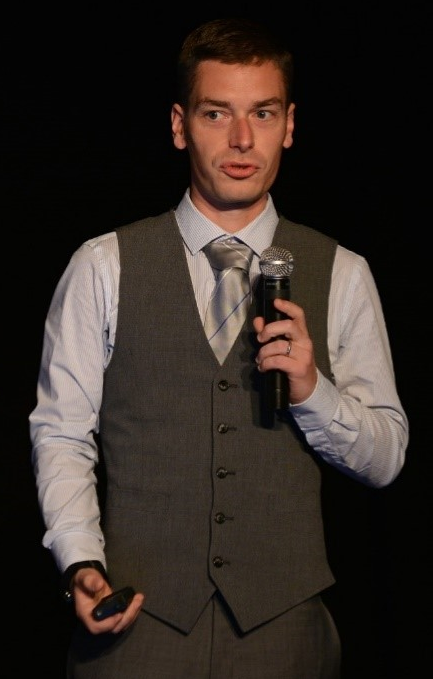 Ben Povall
Bombardier, Wichita KS

---
DATA SCIENCE WORKFLOWS: A FLIGHT TEST CASE STUDY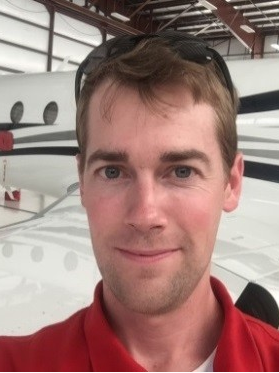 Ryan Stanford
Gulfstream, Savannah GA
Abstract
Many people within the aerospace industry work in "data-intensive" environments, and the goal of this paper is to expose the audience to approaches formalized in the field of data science. The principles outlined can help with data collection, analysis, and modeling to create actionable information. Specific examples of data science workflows from the author's work in support of aircraft field performance testing are shown along with lessons learned. Recommended practices are highlighted including concepts of data wrangling, visualization, and communication. The intent is to show the potential of leveraging data science within the flight test paradigm to generate consistent and reproducible analyses.
---
Quantitative Measurement Techniques for Vibration and Buffet

Ted Meyer
Florida Tech
Abstract
This paper outlines a proposed parameter for measurement of vibration and buffet in vehicles. It is intended to be used where applicable in lieu of raw accelerometer data or qualitative comments to measure ride quality, quantify vibration levels, and aid in certification matters. In flight vehicle applications which employ fly-by wire flight control systems with closed loop and variable gain control laws, the phenomenon of buffet in its various forms is becoming somewhat specious as an aircrew cue in relation to the stability and control of flight vehicles. In these applications, stability and control throughout the operating envelope is designed into the flight control laws, and aircraft state is communicated to the flightcrew by advanced avionics. This allows tactile cues such as airframe noise and vibration to become secondary when these systems operate normally. A smoothed transformation of vibrational G-levels is proposed as a method to quantify vibration levels which would be perceived by aircrew or passengers. Such a value would be of use in developing improved certification criteria, and allow for greater scientific study and rectification of vibration and buffet phenomena. It could also lead to aircraft ride quality improvements, and quantified standard classification of atmospheric turbulence.
---
QUALIFICATION OF MQ-9B FOR SATCOM TAXI, TAKEOFF, AND LANDING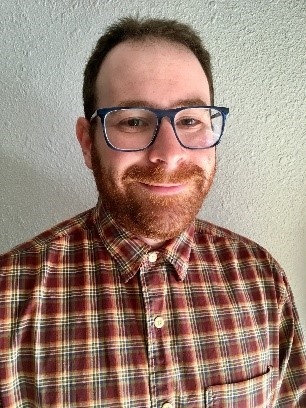 Kevin Canzonieri
General Atomics
Abstract
In 2017, General Atomics Aeronautical Systems, Inc. (GA-ASI) successfully demonstrated its Automatic Takeoff and Landing Capability (ATLC) using a Satellite Communications (SATCOM) data link for its MQ-9B Sky Guardian / Sea Guardian Remotely Piloted Aircraft (RPA). The demonstration also included the first SATCOM taxi of MQ-9B. This paper will describe the testing strategy needed to qualify the MQ-9B aircraft for SATCOM taxi, takeoff, and landing. Three subjects will be described in detail: (1) the overall system test philosophy used for development of the test plan, (2) the test methodology used for each phase, (3) the test safety concerns that were addressed for this test series.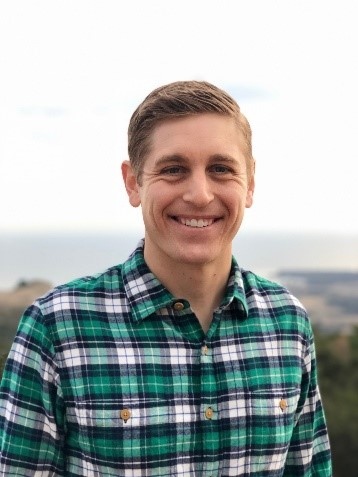 Matthew Pittenger
General Atomics
---
AN ARCHITECTURE FOR STORE SEPARATION ANALYSIS IN QUASI
REAL-TIME USING PHOTOGRAMMETRY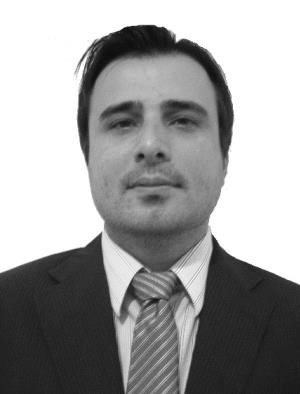 Luiz Eduardo
Guarino de Vasconcelos
ITA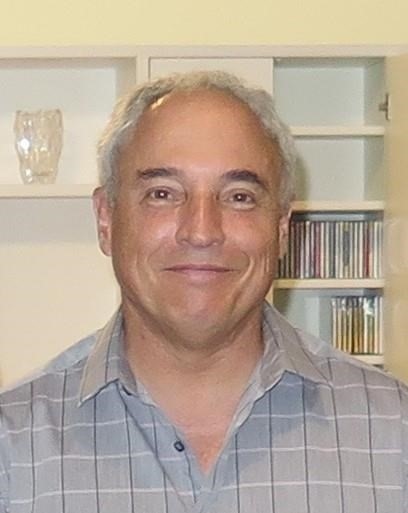 Nelson Paiva
Oliveira Leite
IPEV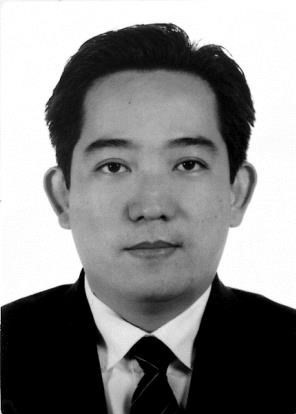 Andre Kusumoto
IPEV
Abstract
The Brazilian Air Force Instituto de Pesquisas e Ensaios em Voo (Flight Test and Research Institute - IPEV) is currently developing a new airborne near real-time Optical Tracking System (OTS) to be used for store separation flight test campaigns. Such system should determine the released store Time-Space Positioning Information (TSPI) data and send such information to be merged with the Flight Test Instrumentation (FTI) data set. With this new tool it would become possible, in near real-time, to correlate the simulated 6DoF trajectory with the real one to provide the confidence degree of the trajectory estimation model (e.g. simulation runs from CFD analysis) to provide a solid preview whereas the next separation test point is still considered safe or not and to improve test campaign efficiency without jeopardizing its safety levels. Several approaches have been highlighted in the literature to improve this particular Flight Test Campaign (FTC) efficiency and to reduce its costs. In this paper it will be presented the proposed architecture, the development and experimental evaluation of the software, the calibration process for the optical system, the determination of associated uncertainties, and the preliminary test results by static ejection test. Further developments should encompass the final system integration into the existing photogrammetric POD and its evaluation by a real FTC.
---
F-35A Drag Chute and Icy Runway Testing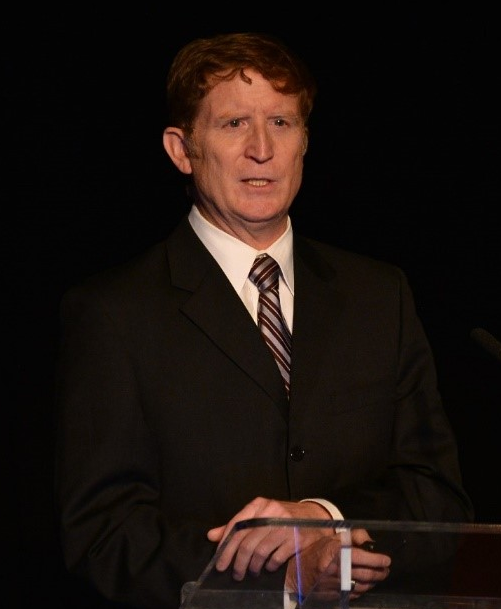 Bill Norton
Lockheed Martin
Abstract
The Royal Norwegian Air Force required a drag chute system (DCS) on their new F-35A Lightening II to assist in stopping their aircraft on icy runways, among other benefits. Incorporating the drag parachute into the low-observable aircraft required hardware added atop the aft fuselage to be enclosed in an articulated fairing. This arrangement presented design issues beyond the more common drag chute installations of the past. These, in turn, generated testing challenges. For example, safely achieving the maximum airspeed for parachute deployment and jettison mandated inflight use of the chute. Apart from hardware and software integration, the testing focused on ground handling with drag chute deployment on dry and wet runways as follow-on to earlier anti-skid and directional control tests on such surfaces. However, operation on icy surfaces, even in the absence of the drag chute, were undertaken to support F-35A certification for icy runway operations that had not been previously performed. The unique drag chute installation, the long lapse since testing of such systems, plus the icy runway trials that have also become rare, yielded a rich trove of lessons. Relating these is hoped to benefit programs and testers that follow.
---
ACCEPTING NO UNNECESSARY RISK: TESTING AUTOPILOT-COUPLED TCAS ON THE G650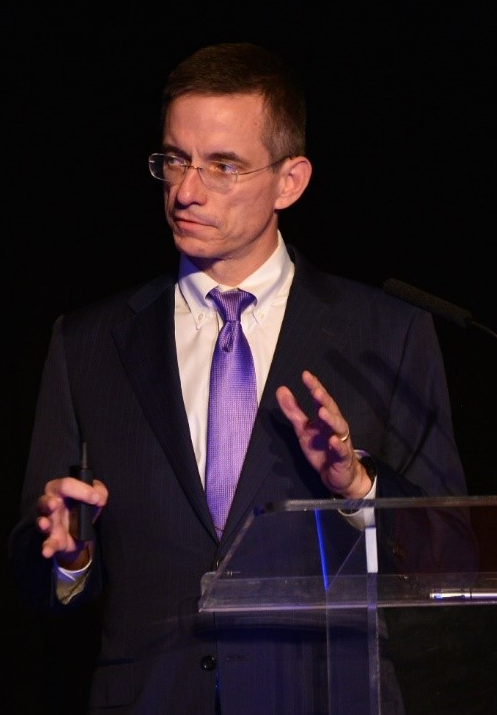 Mark Mondt
Gulfstream, Savannah GA
Abstract
A block software upgrade on the G650 will include a function to couple the autopilot and autothrottle to targets established from Resolution Advisories issued by TCAS. While proper vetting of this new and novel feature drove more numerous and more aggressive inflight encounters than typically employed for basic TCAS tests, the team sought to minimize the number of formation-flight operations involved. A special installation was devised to simulate airborne encounters. A TCAS ramp test set was used onboard during flight in conjunction with a secondary, top TCAS antenna mounted inside the fuselage. The test set vendor was engaged to increase the sophistication of its target aircraft behavior to generate desired Resolution Advisory types within the test aircraft. Derivation of test requirements for the number and aggressiveness of encounters are discussed. The aircraft installation and test set modifications are detailed. Analytical results of the automated escape maneuver are presented.
---
SPILLING THE SILVERWARE – HIGH ANGLE OF ATTACK TESTING ON
GULFSTREAM'S NEWEST RANGE OF BUSINESS CLASS AIRPLANES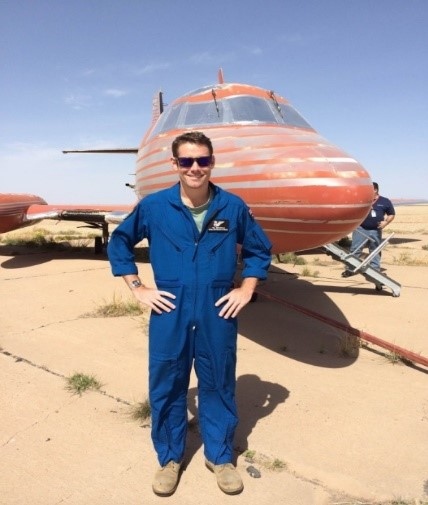 Tim Spackman
Gulfstream, Savannah GA
Abstract
The High Incidence Protection Function that exists within the Gulfstream G500 and G600 Control Law (CLAW) is designed to protect the airplane from aerodynamic stall during scenarios likely to be encountered in-service. Flight testing required an understanding of CLAW architecture, certification framework, likely in-service scenarios for which effective stall protection was required, and test maneuvers that would accurately simulate these scenarios. This paper provides a synopsis of the flight testing conducted to develop the AoA Limiter for Gulfstream's latest airplane models. Aerodynamic Stall testing, AoA Limiter development, an unplanned airborne event, subsequent re-design, and eventual repeat flight testing – the process is described in detail, along with lessons learned and a summary of how Gulfstream's test practices have evolved throughout the program.
---
Surrogate Modelling and Data Analytics for Flight Load Analysis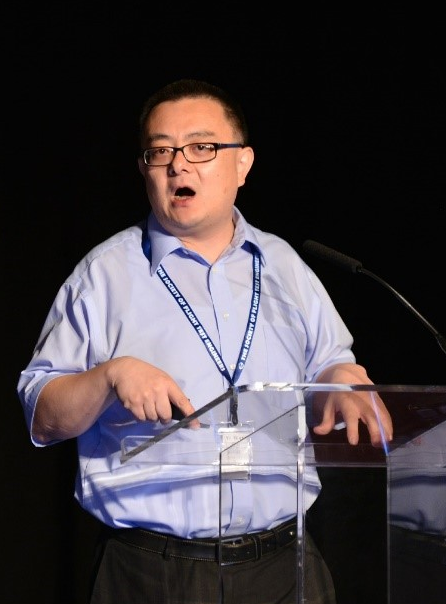 Yi Wang
University of South Carolina
Columbia SC
Abstract
Determining the stability and control characteristics at the edge of the flight envelope is one of the most challenging aspects of the aircraft development. In an AFTC-sponsored project, we are developing an innovative data analytics framework and tool that encapsulates a suite of surrogate modeling techniques for robust and accurate analysis of combined static and dynamic flight loads. Specifically, the surrogate models are based on the parsimonious regression, including the orthogonal functions and sparsity-promoting regression, and the analysis results are verified using flight load data. Our results show that the surrogate models not only accurately capture the most representative load-driving factors with the uncertainty of parameter estimation, but also allow automated parameter selection for enhanced tool autonomy. The proposed methodology could potentially bridge the gap between emerging data analytics technologies (e.g., model updating, sensitivity analysis, and others) and in-situ flight test analysis and planning.
---
CONSIDERATIONS FOR SELECTING FLIGHT TEST LOCATIONS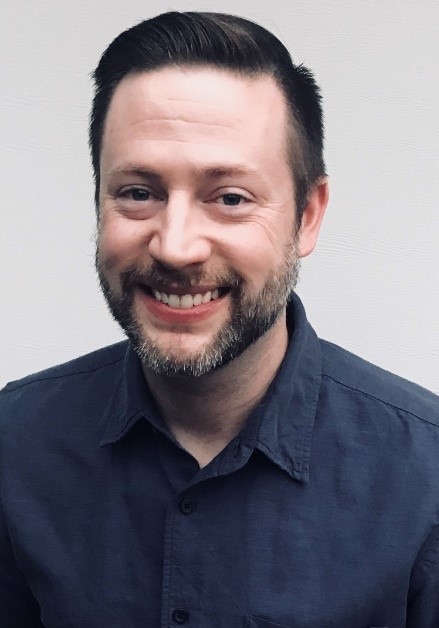 Brian Jones
Boeing, Seattle WA
Abstract
Where do I test? This paper discusses the considerations when selecting airport locations for flight tests. It includes a brief description of data requirements that drive test programs to remote facilities, planning complications, and technical challenges. Specific test sites are examined, with attention given to airport environment, safety, runway features, navigational aids and local resources and infrastructure. A look into ILS characteristics, an analysis of beam quality and Type determination, and finally some open questions and lessons learned are presented.
---
Evolution of USAF TPS, Systems-Engineering Foundation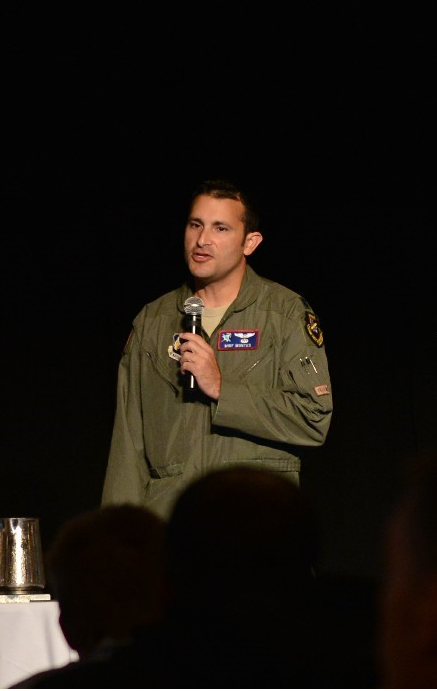 Lt. Col. Daniel Montes
USAF TPS, Edwards AFB
Abstract
The United States Air Force Test Pilot School develops materiel leaders and disciplined testers for the United States and allied military services. Its tradition of teaching a standard curriculum to all students regardless of original background (e.g., pilot, cyber operator, engineer, etc.) creates a diverse graduate pool of acquisition professionals that share the same mindset. Historically, the program remained mostly unchanged from World War II through the 1980s, merely teaching students the skillsets needed to determine performance and flight characteristics of aircraft. In the last few decades, notable milestones have marked significant improvements in the scientific rigor at the school, including gaining accreditation to award a Master of Science degree in Flight Test Engineering. Now, motivated by the rise of highly sophisticated weapons systems and exacerbated by the phenomena inherent in cyberspace, faculty are deliberately making substantive improvements to the education paradigm to enable graduates to decompose systems to design test and evaluation strategies regardless of technology domain. This curriculum begins by establishing and reinforcing foundational systems-engineering principles that include abstracting system goals and functions, architecting reliable test programs, and scoping investigations for appropriate validity; these principles form a bedrock on which legacy tools and skills can be properly scoped. The result is a blend of systems theory, scientific tenets, and applied techniques and procedures. The updated paradigm is being implemented in the year-long graduate program via newly developed course content, updates to the overall curriculum structure, and application of the new principles within students' research projects. It has also been shown to be scalable to any other length of test-and-evaluation workforce training, with some recent short-course development directly benefiting from the new approach. A roadmap for the future direction of the mindset evolution will include further curriculum restructuring, more student opportunities to apply principles, and further advancements in how the school assesses students.
---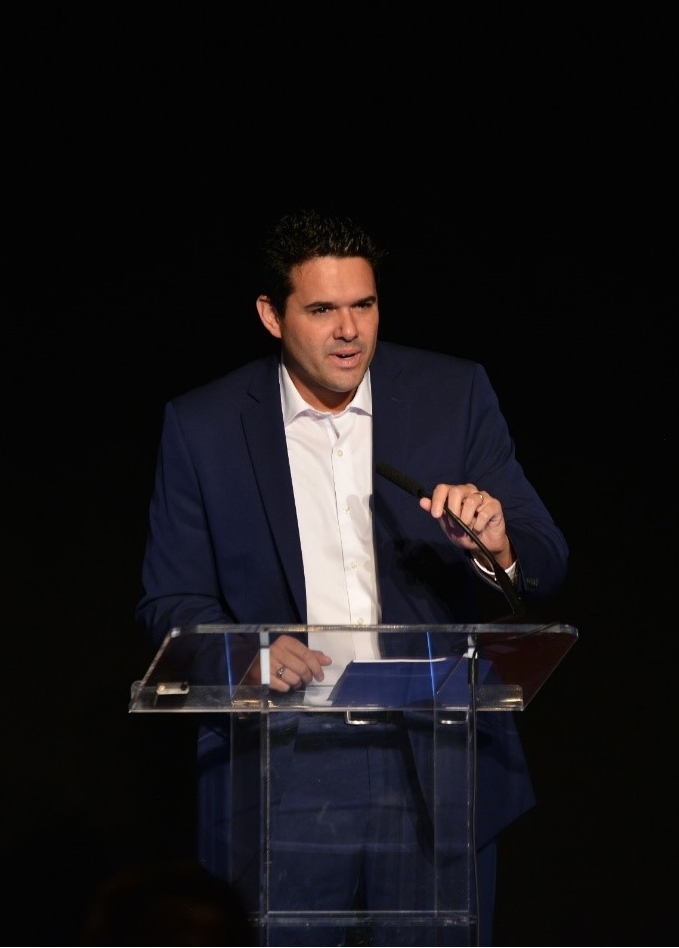 Borja Martos
In-flight Simulation
Active Feel Systems in
Light General Aviation Aircraft
UH-1Y WIND ENVELOPE EXPANSION TESTING ABOARD LPD 19:
PLOTTING A COURSE FOR THE FUTURE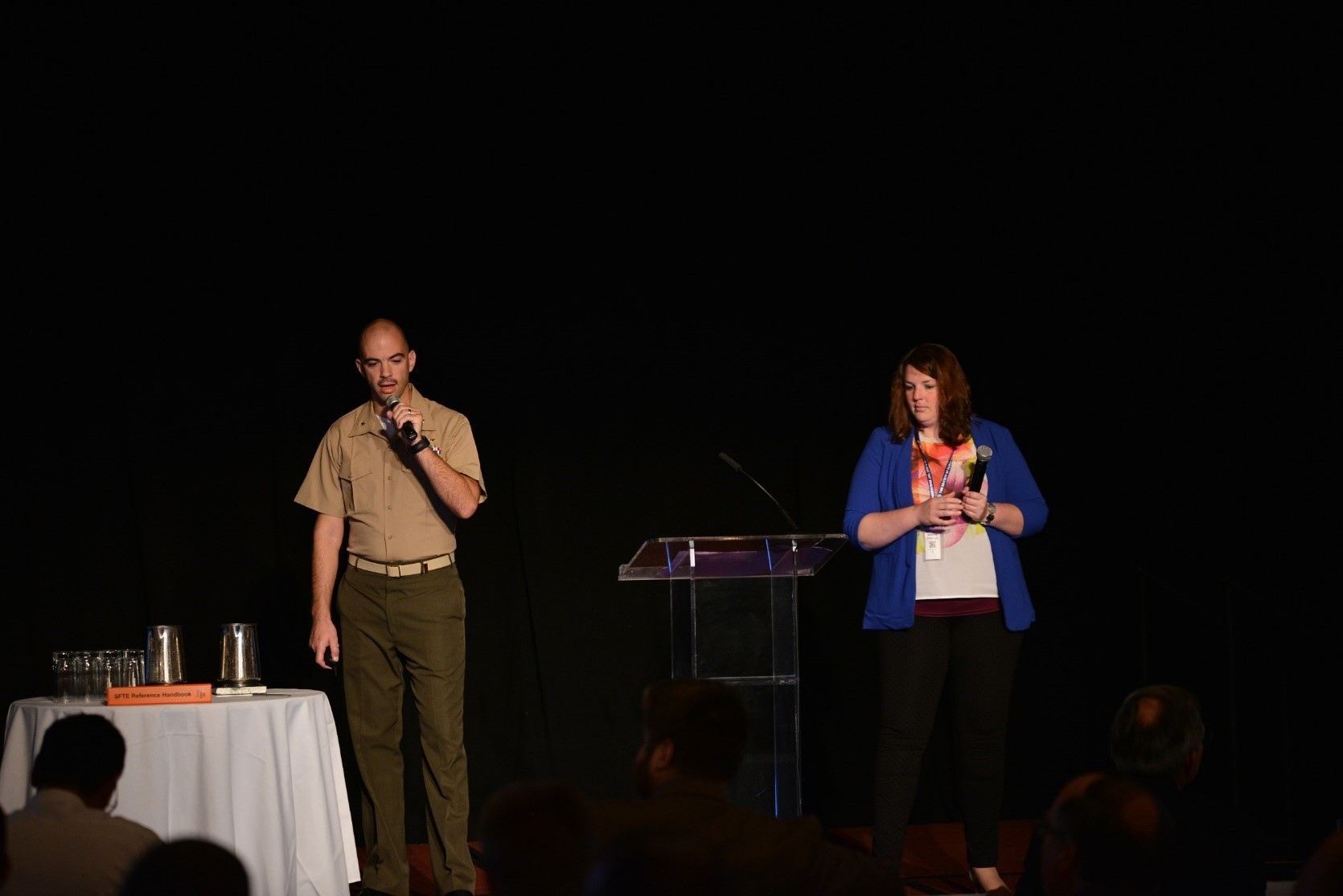 Maj. Joseph Kennedy (USMC) and Kristen Finnegan (NAVAIR)
Patuxent River, MD

Abstract
For years, the UH-1Y and AH-1Z were only allowed to operate within a very limited Launch/Recovery (L/R) envelope aboard LPD 17 class ships. Previous attempts to expand the envelope uncovered unexpected and unsafe results. Due to limited ship assets, follow-on testing was never conducted, and the restrictive UH-1Y L/R envelope impaired fleet mission accomplishment. So, when the opportunity arose to perform envelope expansion with a UH-1Y, the test team jumped at the chance. However, there were many unusual factors surrounding this test which introduced potential risks, including the location of the supporting ship. The ship and aircraft were actively deployed to the Mediterranean Sea, and would be conducting live military operations during the test window. This paper will discuss the many unusual risk factors, the test team's mitigation for each factor, the lessons learned from testing, and how those lessons will improve safety, efficiency, flexibility and overall success of future shipboard tests.
---
FLIGHT TEST ENGINEERING CAREERS
Panel Discussion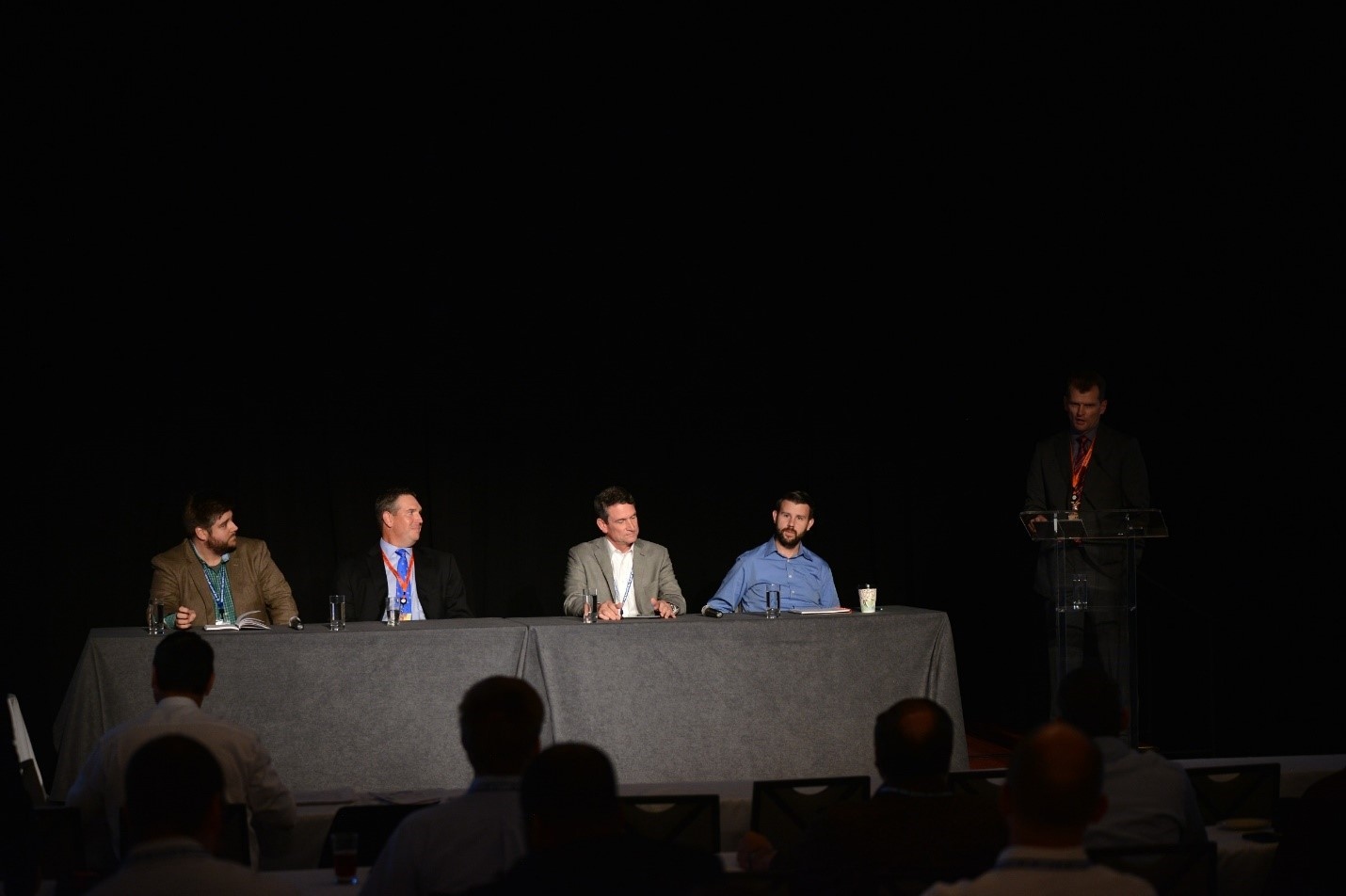 Kevin Welch (Boeing), Curt Cromwell (Gulfstream), ?? (Bell), Jake Kiehlmeier (NAVAIR)